Debt Recovery Insolvency Bankruptcy and Liquidation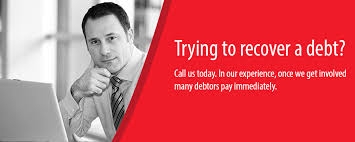 We help customers in recovering their long outstanding dues through legal channels.We are well known for the Debt Recovery Consultant in delhi .If you have old outstanding dues from your customers and inspite of your best efforts, not able to recover for some reasons, Please contact us and explain. We shall be in a position to recover your dues in a short span of time. Our Proncipal Consultant , Mr Ajay Sawhney is a registered insolvency professional who provides the Insolvency and Bankruptcy services in Delhi .

On the other hand we help you in avoiding legal problems if you owe money to someone for justified reasons. We wil be your consultants in all respects for these outstanding recovery and owed to outside world. We undertake complete case for filing of Insolvency cases and represent before Debt Recovery Tribunal and National Company law Tribunal.

We have a team of experienced Insolvency Professionals who worked for the recovery of their dues as Homebuyers from the defaulted Builders and for non-homebuyers. These days many Builders and Real Estate companies have defaulted and have not delivered the projects as promised and investors hard earned money is stucked. We help these homebuyers in filing case in NCLT against these defaulters and to recover the dues from them.

Homebuyers are now legally recognised as being at par with banks and other institutional creditors for recovering their dues from real estate firms that have gone bankrupt. Simply put, it means that homebuyers share equal rights of recovery in the developer's assets which are liquidated as part of the bankruptcy process. Earlier, their recovery status was vague and only banks and other financial institutions which had lent money to the developer had the first claim. For developers, it means that they have to pay off lending institutions as well as homebuyers in the first tranche of cash recovery from liquidated assets.