Purchase and Sale of Business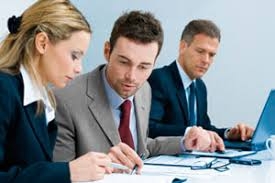 We help Residents & Non Residents Indians in buying existing business or selling their existing business in India. We act on their behalf and perform all services on behalf of Non Residents Indians so they don't have to come here personally for this purpose by investing their precious time and money. We offer business buyers a favorable business to buy, and connect business sellers to verified local and international buyers.
We will not only connect you to genuine buyers but also get the best value for your business, with or without disclosing your identity.
We are committed to satisfy our clients and we won't quit until your goal of selling or purchasing a business is successfully met.
The decision on whether to buy an existing business or start a new one pivots mainly on both personal and financial issues.
One way of having a successful business is to buy an existing business. Buying an existing business is the quickest way for business expansion as existing businesses come with a proven history, ready-made brand recognition, plans, systems and inventory. Apart from successful business model, the advantage of buying a business is that it is a cheaper option than starting from scratch, cash flows may be immediate as the sellers have already taken care of the heavy lifting associated with starting the business. They've built the infrastructure with operational necessities such as computers, phone systems, and furniture. They've developed policies and procedures, and they've forged relationships with suppliers, customers, and various legal & financial experts. These are all the things that take an enormous amount of time, money and energy.
Additionally, there may be other intangible benefits associated with buying an existing business, such as an established brand, trademark, copyrights, as well as a proven customer base, business model and a team of trained employees. Buying a business takes a lot of the initial risk out of your decision.
You might want to sell your business for various reasons – better business idea, old age, health, financial difficulties, time constraints, migration, management issues etc. Regardless of the size of your business, we are here to help you find a buyer. Selling your business could be the most important and largest financial transaction you will make. For many owners, selling their business, which they have spent years, to build, can be emotionally difficult and at times extremely stressful. We completely understand your situation and we are committed to provide you the best solutions with high integrity. We involve ourselves from preparing your business for negotiation to actual final sale by identifying the perfect buyer, from a range of interested participants. We ensure 100% confidentiality in all our dealings.
We handle the whole process of selling your business from start to end
Properly assessing value of the business.
Intensive marketing strategies are used to reach out to the existing potential buyers.
We handle inquiries, screen buyers, and exercise due diligence to protect confidential information.
We negotiate best terms and conditions for you.