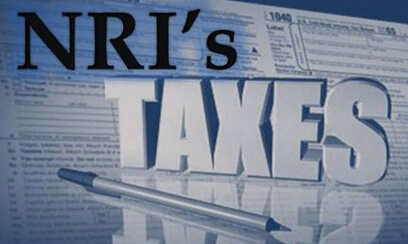 A tax consultant is also known as a tax advisor. They provide proper guidance and the best advice to their greatest ability. They make sure that people can maximize their tax refunds. They are the best choice in this particular field as they are well-trained in law and accounting concepts which allow them to be a help in managing taxes and cash flow as well.
One needs to understand that filing taxes can consume a lot of energy and time. This is why people should hire a professional to know more about NRI Taxation in India and to make these attempts a better one. However, the need for these tax consultants depends solely on one's business requirements. In recent days and era, every single penny saved is utilized to be reinvested in businesses so it is essential to get the right and suitable financial advice when organizing the business capital. When it comes to taxes, people can save a lot of money if they have proper knowledge regarding the applicable tax credits and deductions. In no way, it refers to finding the drawbacks, but to know where to spend how much amount. This can really be a beneficial move.
Though one cannot simply take such crucial advise from anyone. They need to know all the correct rules about NRI Taxation in India. It is important to hire an experienced tax advisor. Also, don't be fooled by newbies who just started offering such advice. True, there is a hub of consultants but to pick an experienced professional should be one's sole motive. It can save a lot of time and money as they won't make mistakes like a newbie might make. Experience and proper knowledge really matter when it comes to taking such financial advice.
Ajay Sawhney and Associates is the reputed and experienced NRI Taxation service provider in India. They work on to offer the most suitable advice to the people who are facing investment problems. If one is facing similar problems or wants to know how and where to invest in India being an NRI, then they are the best option to choose. They never fail to help their clients with the best advice.
This document has been composed with the free HTML converter. Click here to give it a try.